From The Greater Des Moines Community Jazz Center newsletter: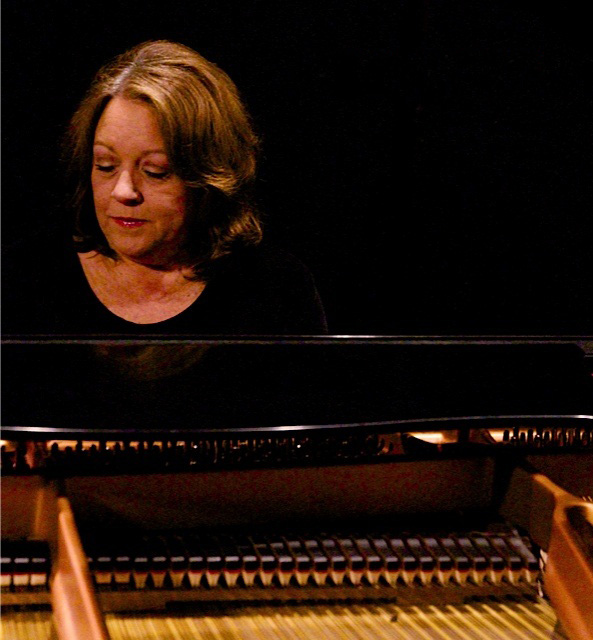 Every city has its jazz heroes, and Des Moines is no exception. For the past 15 years, the Community Jazz Center of Greater Des Moines (CJC) has honored these heroes with its annual Hall of Fame and Special Recognition Awards, October 18, at Adventureland Inn.
CJC will be inducting pianist/vocalist Janey Hooper (see article on page 3) into the Hall of Fame which now numbers a total 45 musicians. Special Recognition Awards will be given to trumpeter Dave Rezek and the Turner Center Jazz Orchestra. The Next Generation Award, which focuses on up-and-coming musicians who are making an impact on music in Des Moines, will be presented to guitarist Ben Chappell. The Bobby Dawson Award, presented to a student musician who has been involved regularly with the CJC monthly jam session, will be presented to saxophonist Taylor Igram from Valley High School.
The Hall of Fame event will kick off at 5:00 p.m. with a performance by the CJC Youth Combo. Doors open for the main event at 6:00 p.m. with live music followed by the ceremony and lots of live jazz by this year's winners and some of Des Moines' finest musicians, including the Jim Eklof Trio featuring Tanner Taylor on piano and Steve Charlson on bass.
Tickets for this year's event are $20 in advance and $25 at the door. Food will be an additional option that may be purchased during the social time at the beginning of the evening. Visit dmcommunityjazzcenter.org or call 515-276-0777 for tickets.
COME EARLY FOR THE SILENT AUCTION: Bid on a variety of items that have been donated by CJC members including concert tickets, music lessons, artwork, restaurant coupons, autographed CDs, instruments and more. All funds raised will benefit CJC. If you have something you would like to donate for the silent auction, call 515-276-0777.