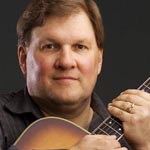 Location:
Date:
Time:

Brought to you by The MerryMakers Association
(402) 697-0205 | www.merrymakers.org
Bill has performed hundreds of programs for nursing homes, senior centers, and churches. Earlier in his career he released albums titled Until That Time and Remembering the Old Songs. He also started a program with Iowa Arts Council called "Music in Healing," a concert and interactive workshop that supports individuals in healing the body, mind, and spirit. Bill is currently the Music Director at All Saints Catholic Church in Des Moines, Iowa.