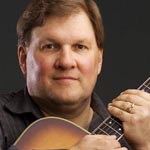 Location:
Date:
Time:
Brought to you by The MerryMakers Association
(402) 697-0205 | www.merrymakers.org
Bill Connet is a graduate of Harvard College and has a Masters of Divinity from Harvard Divinity School. He came to Iowa as a campus minister, and then worked in health care administration and health policy for fifteen years.
He recorded and released a CD in 2000 titled "Until That Time", and created a program with three grants from the Iowa Arts Council, entitled "Music in Healing". Bill released CD/Songbooks entitled "Remembering the Old Songs", and "Remembering the Old Hymns".
He has done hundreds of programs in nursing homes, hospices, hospitals, senior centers, day care programs, schools, medical schools, churches, and has sung at many funerals and memorial services. Bill is the Music Director at All Saints Catholic Church in Des Moines, and Music Director for Saturday Night Worship at Plymouth Church in Des Moines.