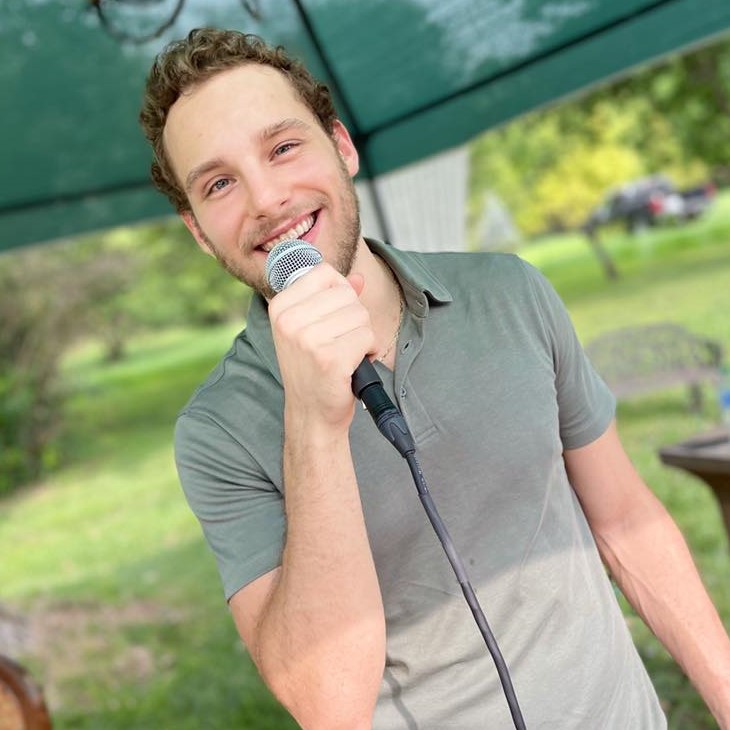 Location:
Date:
Time:

Brought to you by The MerryMakers Association
(402) 697-0205 | www.merrymakers.org
Johnny Fascianella, the son of an Italian immigrant, is passionate about music and the connections it makes with people of all stripes. He fell in love with Jazz while playing trombone in his school Jazz band and has since uncovered his infatuation with the crooning melodies of yore. Johnny prides himself on bringing to life the timeless tunes of Ol' Blue Eyes and company. Inspired by his paternal grandfather, he remains connected to his Sicilian roots and enjoys sharing pieces of music which showcase classic Italian melodies.
During the day, Johnny is a researcher at a genetics lab at Boys Town, working towards a positive future. He works alongside scientists with the hopes of finding treatments for diseases and ailments. However, Fascianella has found much gratification in moonlighting as a Rat Pack blues musician, performing in many settings and venues with a variety of wonderful musicians. There is always time to share the joy of music!