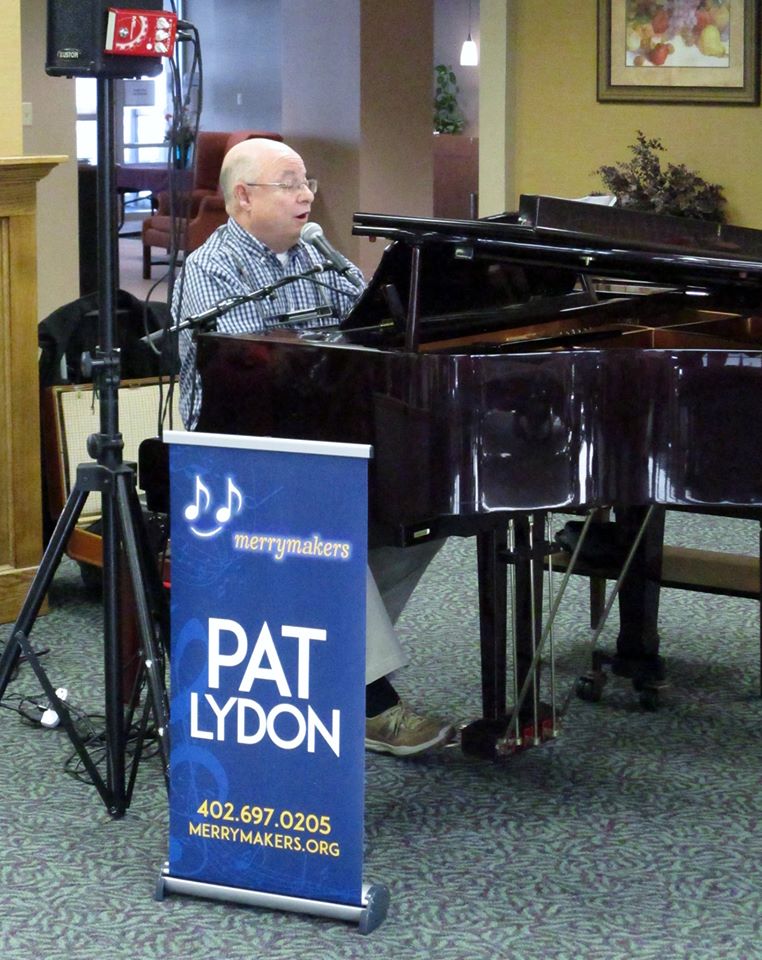 Location:
Date:
Time:

Brought to you by The MerryMakers Association
(402) 697-0205 | www.merrymakers.org
Pat Lydon's fans refer to him as the "pianoman." Lydon spent the 60's, 70's and 80's in a variety band playing weddings, barn dances and more. He has also provided dinner music in the Des Moines Golf and Country Club's candlelight dining room for 33 years. The real fortunate part of Lydon's gift is playing by ear. If he's heard it, he usually can play it. No music needed. That really comes in handy when a song request comes.