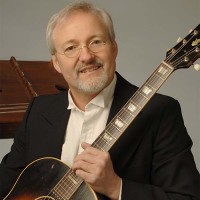 Location:
Date:
Time:

Brought to you by The MerryMakers Association
(402) 697-0205 | www.merrymakers.org
For over 30 years, Paul Siebert's quality blend of music has delighted thousands with his unique style and vast repertoire. Along with wonderful vocals, Paul uses only acoustic instruments including the hammer dulcimer, banjo, guitar, and button accordion. His original material is full of heartfelt stories of family, childhood and growing up in the Midwest. Bringing the music close into the hearts and minds of individuals exemplifies his integrity and vision to reflect what he believes to be most important.
Paul Siebert\'s Upcoming Events
Oct 28, 2021
2:00 pm - 3:00 pm