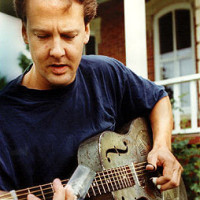 Location:
Date:
Time:

Brought to you by The MerryMakers Association
(402) 697-0205 | www.merrymakers.org
Rob's music is Blues/Folk based. You might find him covering a Jazz standard, Robert Johnson, Lyle Lovett, or doing a set of his own tunes. His finger-picking guitar style can be traced back to Hot Tuna, Doc Watson and Piedmont Blues. His slide playing is influenced by Johnny Winter, Lowell George and Ry Cooder. Rob's songwriting has been heavily influenced by Texas songwriters and is laced with self-deprecating humor.