November 9, 2017 – November 9, 2017
1502 Cuming St.
Map and Directions | Register
Description: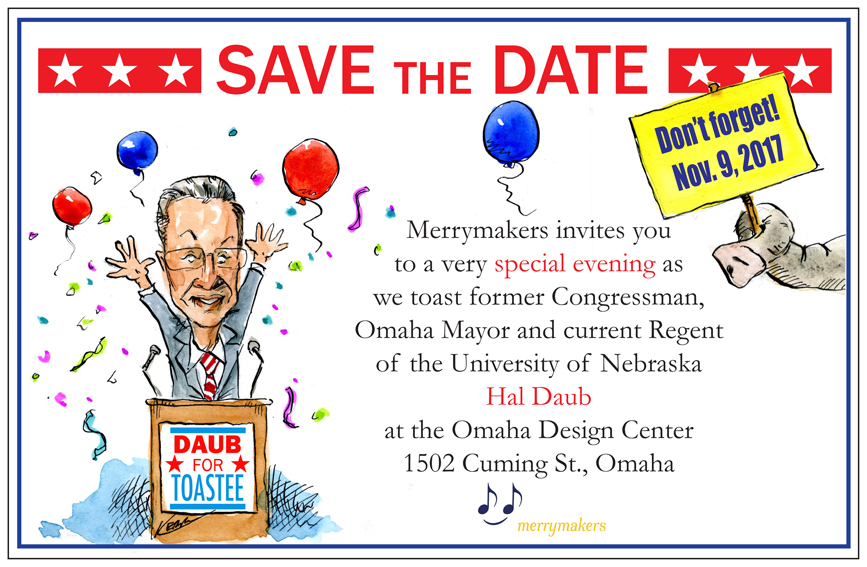 Join us in honoring former U.S. Congressman, Omaha Mayor and current University of Nebraska Regent Hal Daub! Enjoy cocktails, the Merrymakers musicians, emcee Mary Maxwell and a program of toasting Hal by his good friends! All this while supporting Merrymakers Association. When you support Merrymakers, you support live music, seniors, and life in your community!