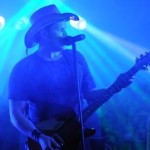 Location:
Date:
Time:

Brought to you by The MerryMakers Association
(402) 697-0205 | www.merrymakers.org
Othy the lead singer of Modern Kowboy has been playing music professionally for over 35 years and loves to take his audience on a High-Intensity musical journey! Performing songs from the 40's to the present Country and Rock'n'Roll, impersonating many artists' voices and style of music. Always appreciating the opportunity to play for his friends and meeting new ones to make memories that last a lifetime for the listener and himself. Also, being a music teacher in Grand Island at Othy's Place, he plays many different instruments and really enjoys getting the crowd involved in the show. He truly enjoys coming to your home's or recreational centers to have an absolutely wonderful experience and share in all the smiles, laughter, clapping, dancing and HUGS!!!