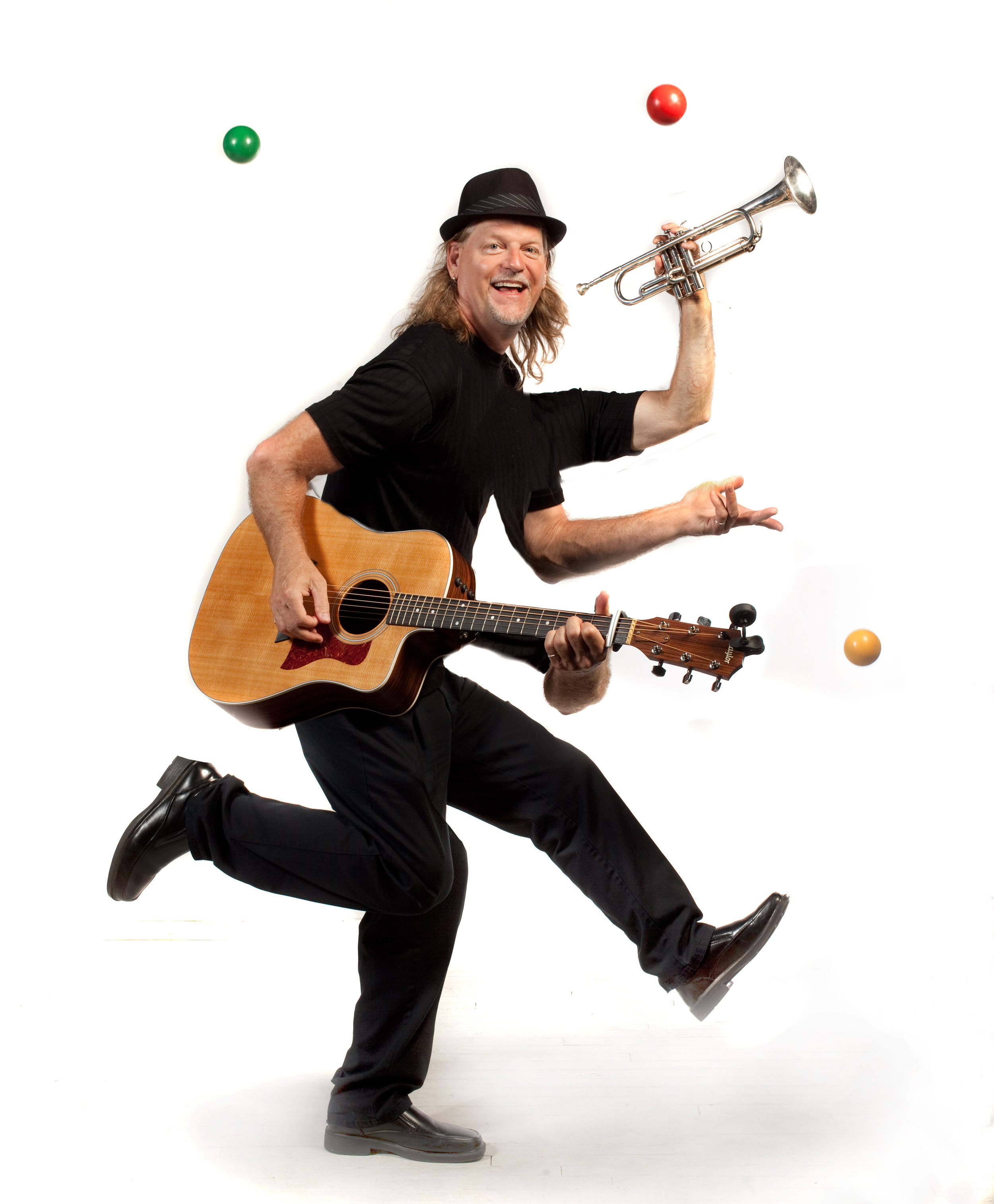 Location:
Date:
Time:
Brought to you by The MerryMakers Association
(402) 697-0205 | www.merrymakers.org
Tom Strohmyer, playing professionally for the last 20 years by the name "Woody", first started performing in 1984 after graduating from Kearney State College in Dec 1983. He took his diploma and its Magna Cum Laude notation, and immediately started chasing that 'rock star' dream. Whereas most people have gotten it out of their system by that time, he'd only just begun…
After several short stints in local Nebraska and South Dakota based bands, he headed to the Twin Cities in 1990 to make his mark. He stuck with a band called the Rockin' Hollywoods, until the lure of going just solo finally made too much sense. Since 2013, he has been a full-time solo act, with shows aimed at 3 distinct(usually) markets -1)Seniors, 2) Children/Families, and 3) corporate/adult party work; but some of his material works in any venue… At a typical Seniors' Show he puts to work his multi-instrumental ability by playing piano, guitar, trumpet, sax, and harmonica. That's right – all in an hour show! But you also usually see some juggling and possibly a magic bit or two. After 5 years doing this show, he's got plenty of material(though he's always looking for more), and there honestly is never a dull moment. You'll see when you have "Woody" come to your next event.
Tom Strohmyer\'s Upcoming Events
May 17, 2021
10:30 am - 11:30 am

May 17, 2021
2:30 pm - 3:30 pm

May 18, 2021
10:30 am - 11:30 am