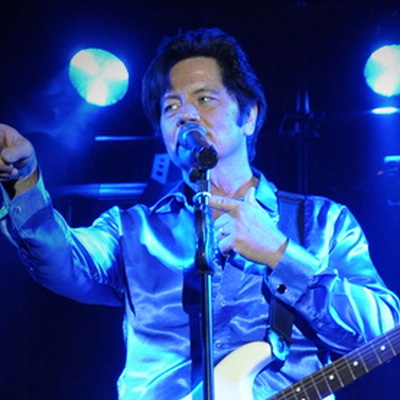 Location:
Date:
Time:

Brought to you by The MerryMakers Association
(402) 697-0205 | www.merrymakers.org
Bill is a full time musician and entertainer, in addition to being a songwriter and producer; he is also an accomplished instrumentalist, playing guitar, piano, bass guitar, drums and harmonica. He has been honored with numerous awards in Branson, MO Including Best Gospel CD of the year, Best Vocal Impressionist of the year and Best Horizon Show of the year. Bill has been inducted into the Nebraska and South Dakota Country Music Hall of Fames. He is a member of the Nashville Songwriters Association.
Bill's high-energy show is a salute to music legends: Elvis Presley, Conway Twitty, Johnny Cash, Willie Nelson, Roy Orbison, Buddy Holly, Tom Jones and the Instrumental group The Ventures. His show also includes hits from the '50s/'60s/'70s/'80s, Country, Classic Rock & Bill's Original Songs.
Bill has performed in well-known theaters, fairs, casinos, corporate events, church functions and resorts spanning multiple countries.