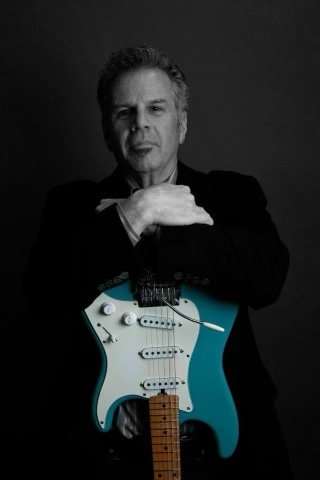 Location:
Date:
Time:

Brought to you by The MerryMakers Association
(402) 697-0205 | www.merrymakers.org
Dave Eames took up the guitar at the age of 14 and immediately started singing and playing in bands covering rock hits.
As  he studied the guitar deeper, he was influenced by Jimi Hendrix, George Benson and Stevie Ray Vaughn. Dave has been on the Omaha music scene for many years and performed with Deja Voodoo, The Pounders, and Shurthing most recently.  In 2013, his corporate band, The Telematics, entered in Fortune Magazine's Battle of the Corporate Bands and performed at the Rock & Roll Hall of Fame for the finals.  In 2018 Dave was inducted into the Nebraska Music Hall of Fame as a member of his current band Blue House.
Dave Eames\'s Upcoming Events
Jan 05, 2024
3:00 pm - 4:00 pm

Jan 09, 2024
10:00 am - 11:00 am

Jan 11, 2024
2:00 pm - 3:00 pm